Everybody ages—it's just a fact of life. For most people, though, aging is as unwelcome as it is inevitable. After all, most of us would like to look young forever, even if we appreciate the wisdom that comes with age. The good news? Botox can help.
Botox is an old standby in cosmetic medicine for one simple reason: it works. In the past, Botox mostly appealed to women looking to resolve wrinkles after years of smiling and frowning. Today, though, the treatment's appeal has grown—younger people and more men are now getting the treatment as well.
But why are men getting Botox? Lots of different reasons!
They Want to Look Younger
Obviously, this is the number one reason men are getting Botox. We already know that looking younger is something that just about everyone over the age of 40 wants. It should come as no surprise that men are just as anxious as women to look and feel younger.
Botox is a great "quick fix" for lines and wrinkles caused by years of repetitive facial movements. Some men want to look younger for a special occasion. Others want to look better for their partner or just want to feel more youthful overall. Botox is a safe and convenient way to accomplish these goals.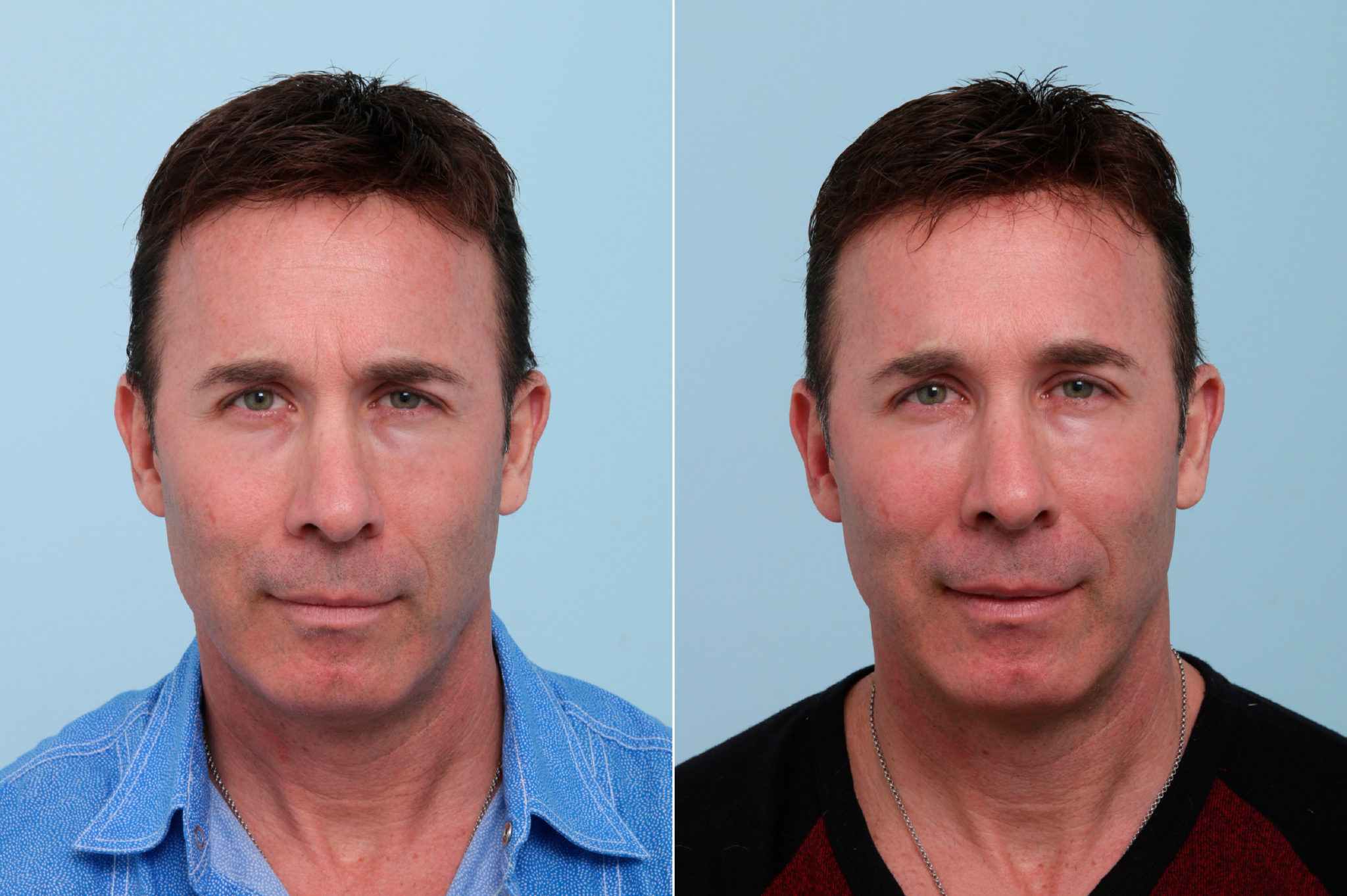 View more before & after Photos*
They Want a Promotion (Or a New Job)
Unfortunately, ageism is a thing. Many men feel like they can't compete in the workplace if they look their age. Botox won't land someone a promotion, but it can help men look more youthful and can affect first impressions.
Men who are worried about seeming too old for a youth-focused environment like a tech startup often turn to Botox for a quick confidence boost and better chances of landing a good position. Whether this actually works is up for debate, but anything that makes someone feel more confident and helps them to make a good impression definitely doesn't hurt when aiming for a promotion or a new job.
They Want to "Get Back Out There"
A divorce or messy breakup can be a blow to a guy's self-confidence, and it can be hard to get back out there, especially after a long break from the dating scene. While it's never a good idea to be untruthful when getting to know a new partner, Botox can help with some much-needed confidence and a fresh new look for the online dating profile.
They Want More Confidence
One of the best uses for Botox is to get an injection of confidence. The treatment won't change anyone's personality (it won't make an introvert into someone who craves all the attention, for example), but it can help people discover their best selves by giving them a new look AND a new outlook later in life. Enhanced confidence and self-esteem are key reasons that men today are seeking out Botox injections.
They Want to Do Something For Themselves
Until recently, men weren't encouraged to treat themselves with activities that were just for themselves and their own well-being. Women often get manicures or facials when they need a pick-me-up, but men are only now allowing themselves to think about what makes them look or feel good. For the first time, men are starting to take care of themselves when they need it most.
They Feel More Comfortable with Cosmetic Surgery
Unfortunately, plastic surgery has carried a stigma for years and years, especially for men. Until just a few years ago, cosmetic medicine was considered to be just for women. Men who had "work done" often felt the need to hide that fact and might even feel embarrassed by their procedures.
Fortunately, those judgmental attitudes are shifting. It's becoming much more common for men to get Botox and surgical enhancement. People of all genders are feeling more comfortable with plastic surgery and realizing that it's about enhancing your natural beauty, not making you into something you're not.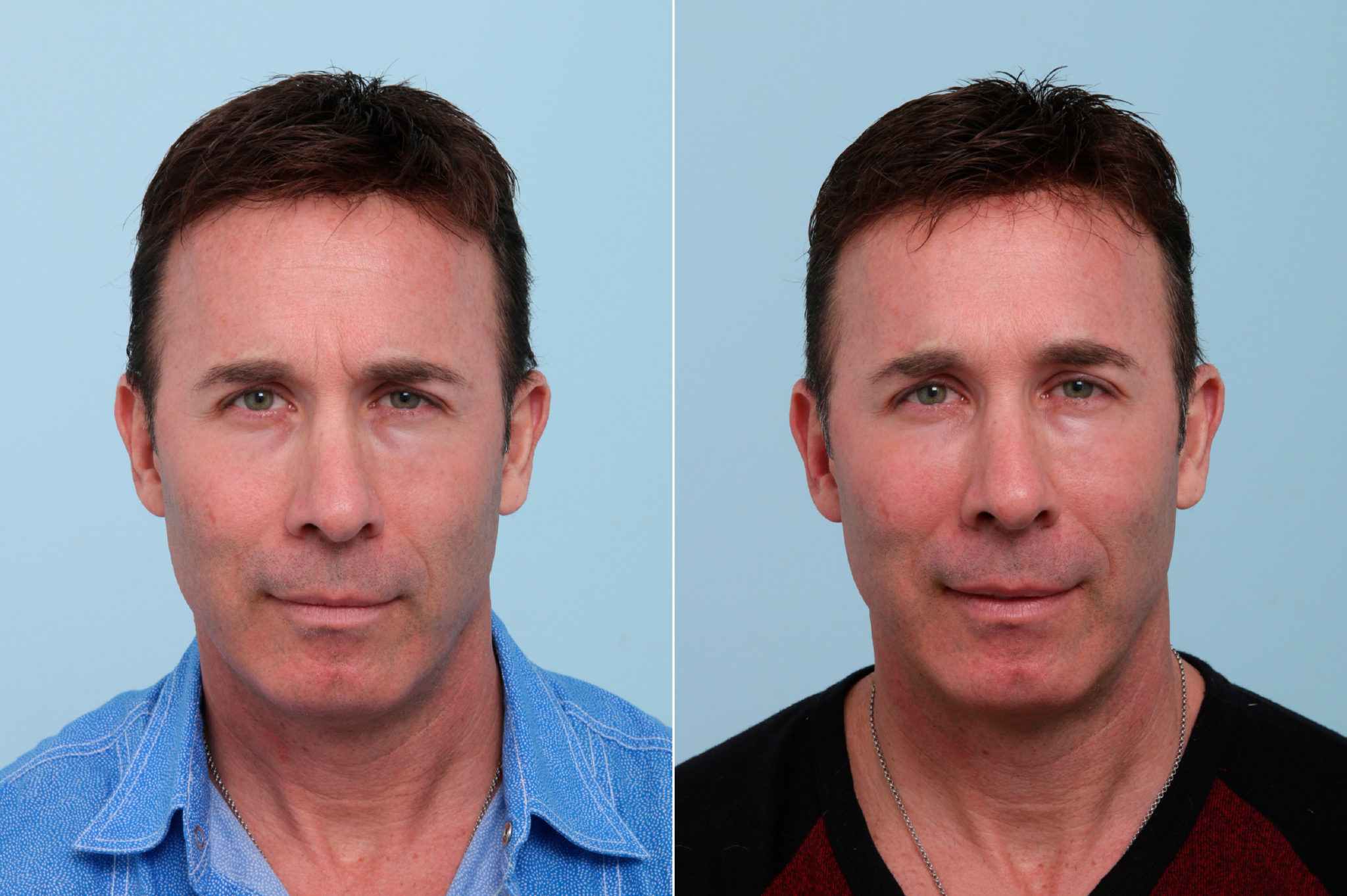 View more before & after Photos*
They Want to Ease Into Anti-Aging Treatments
Some guys are interested in more extensive anti-aging treatments but aren't sure they'll like the results. Botox can be a perfect way to "preview" the results of a brow lift or just to ease into the idea of getting cosmetic treatments in the first place. The results last only a few months and the treatments can help men feel more confident in working with a plastic surgeon.
Want to Learn More? Come to Mirror Mirror Beauty Boutique!
Botox for men (or "Brotox") is becoming more and more popular every year. If you'd like to learn more about this safe and effective treatment, then it's important to talk with an expert. The staff at Mirror Mirror Beauty Boutique in Houston, TX, can help.
At our Houston medical spa, Botox injections are performed by experienced staff members. The facility is overseen by one of Houston's top plastic surgeons, Dr. Paul Vitenas, to ensure safety and good results. To schedule a consultation at Mirror Mirror, call (281) 810-9083 today.