In today's post, we'll be talking about the 5 best ways you can invest in your physical self. Cosmetic treatments are an ideal way to get a return on investment.
Not only can improving your appearance make you feel better and look better but investing in yourself this way can also boost your confidence and help you create a brighter future. There are many different ways you can self-invest, but we'll introduce you to the best methods here.
Top 5 Ways to Invest in Yourself:
At Mirror Mirror Beauty Boutique we want to enhance your natural beauty and give you the opportunity to relax and turn back the hands of time. Our treatments will help you invest in yourself and transform your image, this way you look happy and healthy for 2022.
The five specific procedures we will talk about are non-invasive and are a great way to invest in yourself this New Year. Self-investment doesn't have to be complex or time-intensive.
1. Botox
The first way you can invest in yourself is with a little Botox. Cosmetic Botox helps to smooth out the skin and get rid of facial wrinkles, lines, and creases.
Best of all, this treatment is minimally invasive and does not require a large time commitment. Within thirty minutes, your doctor can inject this dermal filler in your face and you can move on with your day and even go back to work.
But, how exactly does Botox work and what can you expect from this procedure? Usually, doctors use small needles to inject Botox under the skin.
Botox, which is a type of neurotoxin, freezes and relaxes the muscles. Once injected, your face will move less which will make your wrinkles less noticeable.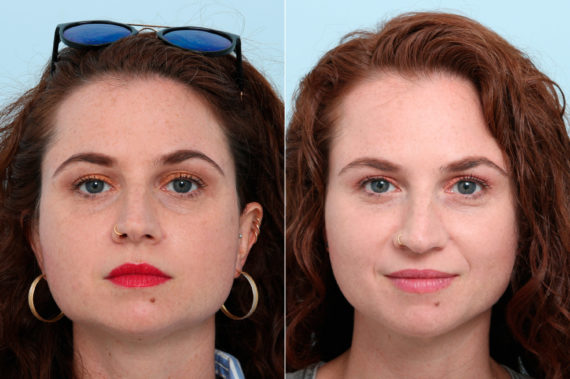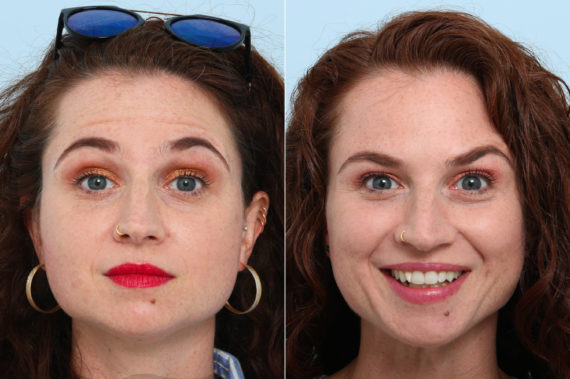 Over time, Botox can even prevent new wrinkles from forming. This is because your face is more relaxed and less active.
Botox won't completely freeze your face and you can still smile and make other natural gestures with your face, but with reduced muscle activity your face will stay younger looking and will age more slowly. Considering these benefits, Botox is one of the best ways to invest in your future self.
In particular, this treatment is ideal for anyone that has premature signs of aging. Botox can also help with lines on the forehead, lines around your eyes, lines around the lips, and other creases and wrinkles in the skin.
2. CoolSculpting
CoolSculpting, also known as CS, is another great way you can invest in yourself. This non-surgical treatment is the perfect alternative to liposuction and can help slim down your body fast by getting rid of excess fat.
There are no needles or surgical incisions required for this process. To perform this procedure, your doctor will simply use CoolSculpting paddles to target and freeze fat tissue. Once the fat is frozen, it will die and eventually be removed by your body.
Some people worry that this treatment is painful, but it is quick and hassle-free. CS can be done in under an hour and requires no anesthesia or numbing agents.
Of course, it may take a few months for the results of CoolSculpting to fully take effect. But, once the dead fat cells have been removed by the body, you will look toned and smooth for the upcoming spring and summer seasons.
Anyone can get CS, but people who have already lost a lot of weight will benefit the most from it. Really, this treatment is most beneficial for people who are trying to get rid of stubborn fat that just won't go away.
Exercise and diet can only do so much for you, this is why CS can be a great investment for yourself. With this freezing technology, fat will melt off the body and even itself out.
CoolSculpting paddles can also be used in many different areas including the thighs, stomach, back, hips, and even your arms. In other words, there are plenty of ways to contour and reshape yourself through CS.
3. Skincare
Our skin is one of the first things people see when they look at us. And, as one of the largest organs in the body, you want to make an investment in this part of yourself.
Skincare is crucial if you want to prevent wrinkles from forming, get rid of acne, and cultivate a glowing and healthy look. But, it can be difficult keeping your skin in top condition all on your own.
Luckily, Mirror Mirror Beauty Boutique offers plenty of treatment options for your skin. Especially if you are suffering from acne or other types of skin damage, this can be a good investment of your money and time!
For acne, our clinic offers specialized treatments that are tailored to your needs and skin type. Our team will come up with a way to clear up your face and get rid of acne scars and will combine our treatments to help you feel your best.
Epidermal Leveling is one treatment that we recommend. This exfoliating procedure helps with acne scarring, fine lines, and other skin damage. By getting rid of the top layer of dead skin, your complexion will look more smooth and youthful.
Usually, only one treatment is needed, but with more severe cases of acne and damage, you might need more than one epidermal leveling. In addition, we also offer laser treatments that can target other problem areas.
For instance, if you are trying to reduce your pores, fine lines, and other signs of aging, we also offer Laser Genesis. This treatment requires multiple treatments but is worth the investment for yourself. This is because Laser Genesis promotes collagen and skin healing.
The Mirror Mirror team has plenty of options for you to choose from. Our skincare treatments are varied and tailored to our patients. You can check out all the skincare treatments we have available here.
We also provide you with skincare products to help protect and promote skin health after you leave our office.
4. Peels
Chemical Peels can also be found at our clinic. We highly recommend using this treatment to improve the appearance of your skin and invest in the health of your face.
Skin naturally becomes damaged and wrinkled as we age. However, with the use of Chemical Peels, you can reverse the dull look of your skin and strip away layers that are dead, damaged, and aged.
In addition, Chemical Peels also help with other skin conditions that are making you look tired and older. This includes hyperpigmentation, acne, fine lines, and uneven skin tones.
While Chemical Peels can take multiple treatments, the investment in this treatment is worth it.
Chemical peels target your skin by exfoliating the surface layers of the epidermis.
Deep peels and medium peels can even get at the deeper layers of the skin and create even more pronounced results. This is not the most comfortable way to invest in yourself.
But the effects of this treatment can't be overlooked, especially if you want to change the appearance of your skin in a noticeable way. Chemical peels can even be used on the neck and hands.
5. Fraxel
The final way you can invest in yourself is with Fraxel. This cosmetic treatment uses lasers to resurface the skin and reverse signs of damage and aging.
The aim of Fraxel is similar to Chemical Peels. Fraxel Lasers can deal with hyperpigmentation, fine lines, acne, and scarring. But, instead of using chemicals to exfoliate the skin, Fraxel uses high-tech lasers to penetrate and smooth out your complexion.
Your skin is purposely damaged by the laser. This helps promote collagen growth and healing and will make your skin grow back stronger than ever.
Some people worry that there will be permanent damage or scarring, but there is nothing to worry about.
Fraxel does use light energy to treat the skin, but it isn't powerful enough to cause scars or burns. As long as you have a trained medical professional performing this procedure, redness and swelling should be kept to a minimum.
The results of this procedure don't last forever and you might need another procedure done after a year. But, your skin will see noticeable changes over the next few months as more collagen is produced and the treated skin starts to heal.
Contact Mirror Mirror Beauty Boutique Today
Investing in your look is important for your physical and mental health. While appearances aren't everything, taking care of yourself can improve your self-confidence and increase your quality of life.
So, if you want to add to the natural beauty you already possess, contact our office today. We offer a range of non-surgical treatments here at our beauty boutique.
You can schedule an appointment with Mirror Mirror Beauty Boutique by using this phone number: (281) 810-9083. Patients can also schedule an appointment online by filling out our contact form here.
Our team would love to hear from you and would be happy to answer any of your questions about our treatments!